Celebrate NutriFit's deliciously healthy
Homemade Vanilla Walnut Cupcake Recipe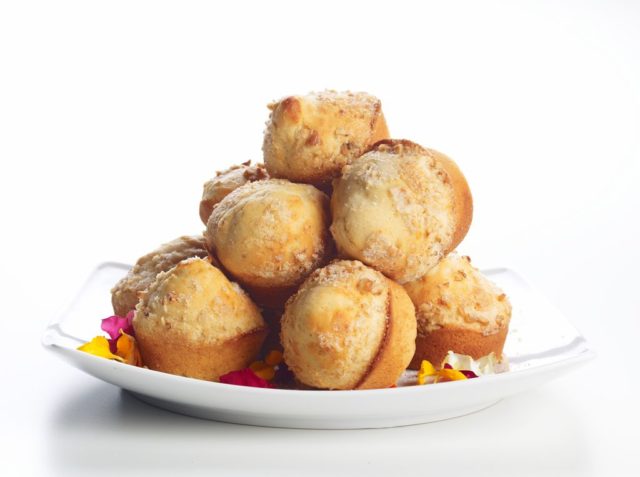 Servings: 12
Serving Size: 1 cupcake
Ingredients:
1 ¼ tsp. baking powder
½ tsp. cinnamon
2 tbsp. trans-fat free, lite margarine
¼ cup fat free egg substitute
1 cup fat free evaporated milk
¾ cup sugar
2 cups unbleached all purpose flour
2 tsp. vanilla extract
2 tbsp. walnuts, finely chopped
1 tbsp. low fat sweetened condensed milk
Directions:
1. Preheat the oven to 400°F. Spray a jumbo muffin pan with cooking spray.
2. Toast walnuts until fragrant.
3. Mix the flour and baking powder together.
4. In a separate bowl, beat the egg substitute with the sugar and margarine.
5. Add the milk and the vanilla extract.
6. Stir in the flour mixture just until the dry ingredients are moistened.
7. The mixture will be lumpy; do not overmix.
8. Scoop the mixture into the prepared pan, filling the cup about 2/3 full.
9. Bake for about 20 minutes until golden brown or until a toothpick inserted in the center comes out clean.
10. In a separate bowl, combine the walnuts and cinnamon; stir to mix.
11. Drizzle condensed milk on top of muffin, and sprinkle the walnut mixture on top of each muffin.