Perfect for those that need:
Fully prepared, ready-to-eat, fresh meals.

Personalized meals that are planned, portioned and prepared specifically for you
Customized meals for weight loss, weight gain or weight maintenance
Specialized meals to manage a health condition including diabetes, kidney/renal disease, heart disease, hypertension and cancer
Sports nutrition meals for professional and non-professional athletes, bodybuilders and more
Pregnancy or Body After Baby meals for hopeful, expecting or new moms
Options to order additional a la carte family style or single meals on an as-needed basis.
How it Works
Our Philosphy
Pricing
Common Questions
Delivery Options
How it Works

1. Create your custom meal plan
Customize, tailor and price your meal plan using our proprietary signup process. There's no obligation to purchase and no email or phone number required. If you need any assistance, our staff is available to help via phone, email or text at (310) 473-1989.
 Get Started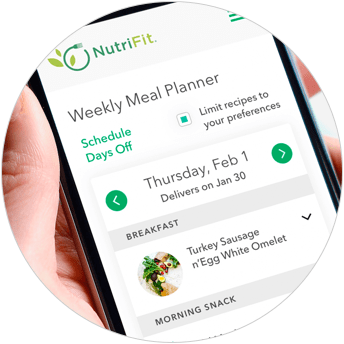 2. Use your meal planner
Our nutritionist team will use our proprietary system to make meal selections for you based on your personal goals, dietary needs and ingredient preferences. Let our team select your meals for you based on your requirements or select your own meals.
You'll also be able to use your meal planner to suspend or add in meals as needed, and even order additional meals from our A La Carte menu!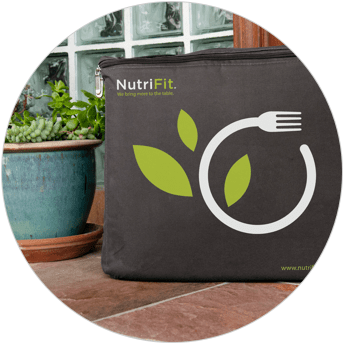 3. Receive your delivery
Your order will be delivered on the designated delivery date. Click the delivery options tab for more information.
We also offer free order pick up from our west Los Angeles facility located at 11692 Gateway Blvd. LA, CA 90064
Our Philosphy
Pricing
Common Questions
Delivery Options
Our customized meal plans empower our clients to take charge of their nutrition, leading to improved health, enhanced well-being, and increased success in achieving their specific dietary and fitness goals.
NutriFit stands out in the health and wellness industry by relying on a foundation of science-based nutrition. Our approach is grounded in the latest research and evidence from reputable sources, ensuring that our meal plans are backed by rigorous scientific studies. By emphasizing the importance of nutrient-dense foods, balanced macronutrients, and personalized dietary recommendations, NutriFit empowers individuals to make informed decisions about their health and achieve their wellness goals with confidence.
By conducting comprehensive assessments that take into account individual factors like age, gender, weight, activity level, dietary preferences, and health conditions, we create customized meal plans that align perfectly with each client's unique needs. This personalized touch ensures that our clients receive meals that are not only delicious but also optimized to support their specific health objectives, whether it's weight management, muscle gain, improved athletic performance, or overall well-being. NutriFit's dedication to personalization fosters a strong sense of trust and satisfaction among our clients seeking a highly effective and tailored nutrition program.