In honor of National Cheeseburger Day, here's my recipe for a deliciously healthy Texas Beef Burger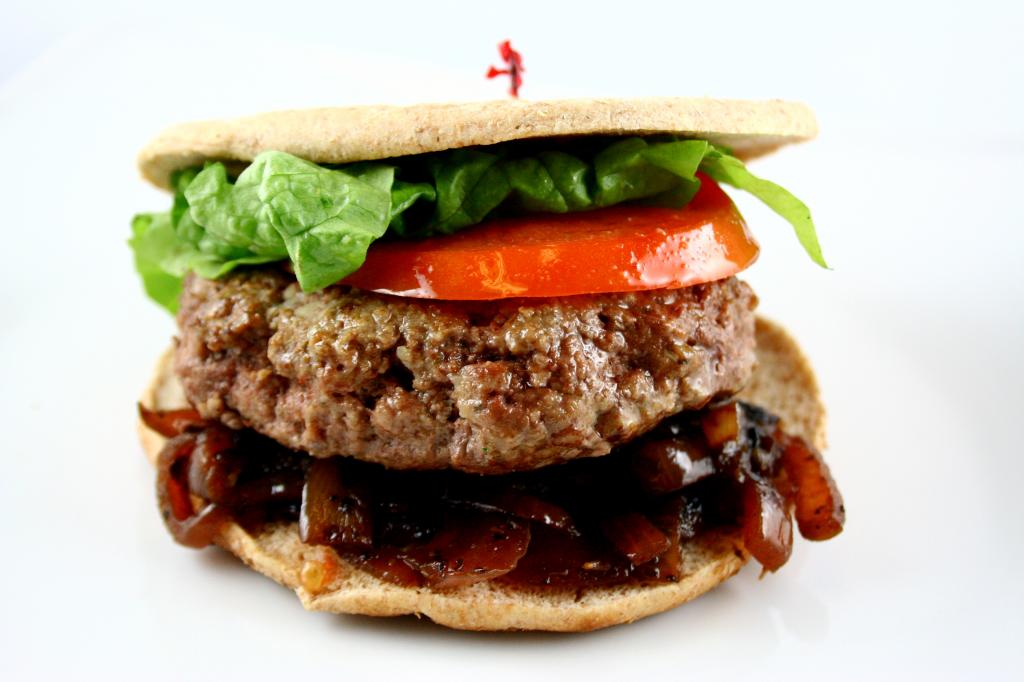 NutriFit's Texas Beef Burger
Serving Size: 1 Patty
Servings: 4
Ingredients
1 pound extra lean ground beef
1/3 cup whole wheat breadcrumbs, toasted
1/4 cup fat free, cholesterol free egg substitute
3 oz. reduced fat cheddar cheese
1/2 cup onion, finely chopped
Extra virgin olive oil spray
1 teaspoon NutriFit Calypso Salt & Sugar Free Spice blend, or salt free chili powder
Directions
1. Heat a nonstick skillet over medium heat. Spray with extra virgin olive oil spray. Add the onions, and saute until translucent, about 5 minutes. Let cool.
2. In a medium-size bowl, mix the egg substitute, bread crumbs, spices and onions; then lightly mix in the ground beef. Shape the ground beef mixture into 4 patties, each about 1/2 inch thick.
3. Spray a wide nonstick frying pan with extra virgin olive oil cooking spray. Place over medium-high heat; add the hamburger patties. Cook, turning once, until patties are lightly browned on both sides and juices run clear when knife is inserted in center (8 to 10 minutes). Top each burger with 1 slice of cheese and cook until cheese melts. Serve on sprouted wheat buns.
Please share with your friends, and let me know if you try the recipe!