Summer is right around the corner and we want to make sure you are in the best shape for bikini season. Whether you are trying to lose weight, or just tone your body up, the Fit in Five program will work for you. Combined with your custom-built 5-week diet plan and our expert knowledge of nutrition, we will make sure that that you reach your goals safely, efficiently, and in great condition.
Take The Stress Out Of Getting Healthy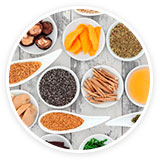 With our Fit in Five package, all the hard work is gone from your diet. We custom-build a 5-week "Get Fit" diet plan based on your goals, then ship it straight to your door for every week. We don't draw on some template that was designed for someone else – every meal is carefully thought out and put together with your needs, goals, and tastes in mind.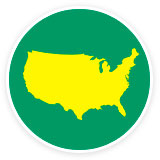 All-in, including delivery anywhere in the continental U.S, it's only $399* per week for five weeks. That's less than $5 per meal. Try getting dinner that's tailored to your fitness goals anywhere for $5.