FRESH MEAL DELIVERY SERVICE
Mediterranean Diet Delivered
Mediterranean diet meal delivery plans are customized to your goals and needs
Flexible scheduling of meals with our online platform
Ready-to-eat, freshly prepared meals delivered to your door
Wholesome, balanced diet plan rich in whole grains, plant-based and lean animal proteins, legumes, nuts & seeds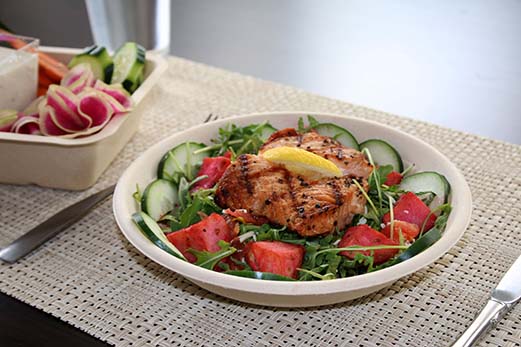 Research Driven Mediterranean Diet Meal Plans
Whether you're interested in trying our Mediterranean diet meal delivery service for weight management, health management or just because you've heard about it – we make your meal planning seamless. Your meals are always healthy, nutritionally balanced and of course, delicious!
Our clients love the convenience of having a ready-to-eat Mediterranean diet delivered to their homes. With our fresh meal delivery service, you can spend time focusing on other aspects of maintaining a healthy lifestyle. We take a scientific approach to our fresh meal delivery service, with numerous respected, published studies on the subject; we confidently provide our clients with a Mediterranean diet delivered and catered to what works best for them.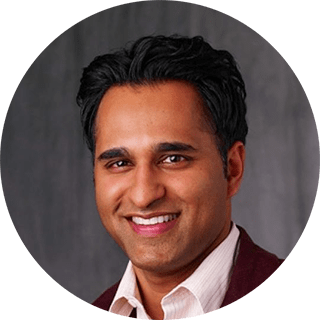 By following your tasty recipes and learning from you about the different food sources (pro­tein, carbs, fats) and how they impact one's body, I have been able to pack on 10 lbs of muscle while simultaneously reducing my body fat and achieving a more athletic physique.
My energy levels are up, my focus has improved and my performance in the gym is better than ever. Even my business suits fit better.
Thanks for all that you do – you truly are an ambassador for health and vitality.
– Rob Austin
Sample Menus – Mediterranean Diet

Online Member's Platform
Manage your meals, delivery times and give feedback to your meals to help us learn what you like and dislike.

Sustainable Produce
All produce is sustainable! Organic (from our own farm) or locally sourced, 100% Non-GMO.

All-Natural Meats
Grass fed, antibiotic free, and hormone free.

No Trans or Saturated Fats

Organic, Free Range Poultry

Wild-Caught Seafood
Frequently Asked Questions
We start be learning your health goals and any specific dietary requirements. Your ideal meal plan is then calculated, with meals being selected from our database of over 2,500 recipes. Meals will be delivered to your home or office, or they can be picked up at our west Los Angeles facility. Using our online member's platform, you can give feedback on each meal, including making substitutions or even changes to your delivery schedule (for example, skipping days if you will be out of town).
We deliver your meals in the early morning hours of Mondays, Wednesdays and Fridays in iced cooler bags. Monday deliveries include Monday and Tuesday meals. Wednesday includes Wednesday and Thursday meals. Friday includes Friday, Saturday, and Sunday meals. We do offer daily delivery during the week to most areas for a nominal delivery charge. All meals are delivered freshly prepared just hours before delivery to your doorstep – never frozen!
Since your meal plan will be customized to your specific needs, it is best to utilize our
Tailor A Plan
process to help us recommend the correct plan & pricing for you.
Yes, on our premium catering plans (breakfast, lunch and dinner) and two meal (breakfast OR lunch and dinner) plans come with an afternoon and evening snack or dessert (if desired). Dinner only plans include a soup or salad, and an evening snack or dessert. Essentials plans do not automatically include snacks, but they can be added as desired for a nominal fee
No, you may select any schedule of meals that fits your needs. We can help you find the optimal plan for you.
Absolutely, try us for one delivery at our standard rate before deciding on the type of service you desire.
See if this plan is right for you
OR
Questions?
If you'd like to speak to us first, we'd love to hear from you
Make an inquiry
Prefer to talk directly to an expert? Give us a call on: