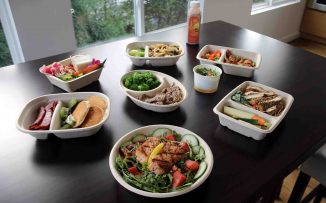 Diet Food Delivery
We know the word diet can cause frustration, and we're changing that one body at a time. You can actually look forward to the food you eat! With our fresh, healthy meal prep plans delivered across the San Fernando Valley, we're excited to a part of your healthy lifestyle. Our San Fernando Valley meal prep delivery plans can be tailored to your individual goals and add convenience to your busy schedule.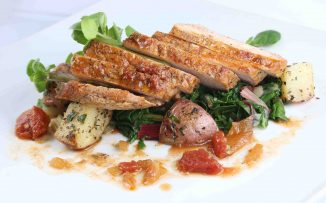 Gluten Free Meals
Whether you're battling Hashimoto's disease or you have a sensitivity to wheat, gluten free meals let you be proactive in safeguarding your health. Our gluten free food delivery service can radically change the way you embrace gluten free living and bring the enjoyment back to your daily nutrition. Let us help you pick the plan that best fits your lifestyle.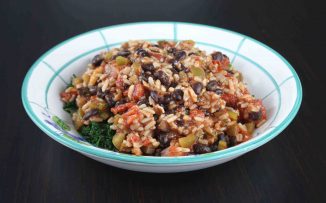 Vegan Meal Delivery
The thought of having vegan meals delivered to your door already sounds like a relief, doesn't it? We know a meat free diet, rich in leafy greens and plant based proteins, are good for your mind, body and our planet. Choosing our vegan food delivery plan makes your life simple and efficient while maintaining your healthy lifestyle.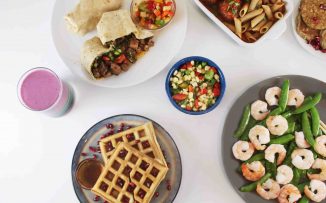 Organic Food Delivery
Organic meals make for a better body and a better planet. With fresh meals delivered to you up to three times per week, Mediterranean food and customized options that fit your goals are easier than ever to amplify your health. Let us help you build your organic food delivery plan today.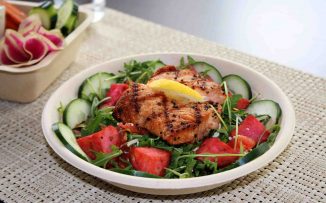 Health Management
While age and genetics factor into your overall wellness, it's healthy meals that play the greatest role in how your body works. Whether you're fighting cancer or managing diabetes, our healthy food delivery plans are customized to your needs. Prepackaged meals for diabetics, people living with kidney disease or IBS, are all tailored to your personal history and goals.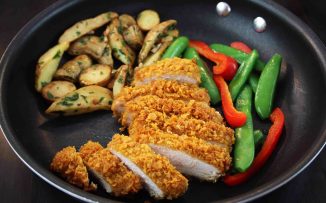 Sport Specific Nutrition
Nutrition is as important to your training regime as the gym itself. Several hours of an athlete's day can be consumed by meal prep and planning. Our plans are customized to your body's needs and the prepared meals delivered to your door add hours back into your schedule. Whether it's weight gain meals or slim down nutrition, we're in the game with you.
NutriFit – Healthy Meal Delivery to the San Fernando Valley
Our fresh, healthy meal prep plans delivery area covers the entire San Fernando Valley, including Northridge, Sherman Oaks, Burbank, Woodland Hills and everything in between. We know your time is valuable and that too much of it is already spent sitting in traffic on the 101 and 405. Boring or greasy meals don't have to be your go to options in a busy life. Whether you work on the Disney Lot or you're training at the ASAP Performance Center, our delivery is free and your meals arrive without interrupting your schedule. You choose the plan that works for you. With delivery up to three times per week and guaranteed to be there before 6am, we can provide every meal and snack or fill in the gaps for you and your family.
Don't let a lack of time or confusing diets get in the way of your health and enjoyment of quality, fresh food. Call us today to discuss your personal goals and let us design a meal plan that's right for you.

Arleta · Cahuenga Pass · Canoga Park · Chatsworth · Colfax Meadows · Encino · Fallbrook Granada Hills · Kagel Canyon · La Tuna Canyon · Lake View Terrace · Lake Balboa Mission Hills · NoHo Arts District · North Hills · North Hollywood · Northridge · Pacoima Panorama City · Porter Ranch · Reseda · Shadow Hills · Sherman Oaks · Studio City Stonehurst · Sun Valley · Sunland-Tujunga · Sylmar · Tarzana · Toluca Lake · Toluca Woods Valley Glen · Valley Village · Van Nuys · Warner Center · West Hills · West Toluca Winnetka · Woodland Hills