View Our Upcoming Premium Meal Plan Menu
Sign up for our Premium plan to opt-in to our client select to make changes to your upcoming menus on member's platform. Our menus feature unparalleled variety and rotate weekly.
How it Works
1. Customize your meal plan and select our Premium service here.
If you need any assistance, our staff is available via phone, email, text or chat, 7 days/week.
Get Started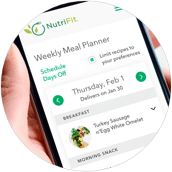 2. Use the Weekly Meal Planner to design and order your meal plan for the upcoming week
After creating your account, our proprietary system will make meal selections for you based on your dietary needs and preferences. You'll then be able to make any changes to your meal plan using our weekly meal planner.
Meal options will be filtered based on the ingredient preferences selected during sign up, however you'll have the option to view and select from all meals available for a particular delivery day.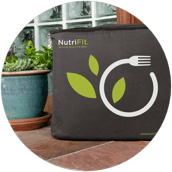 3. Your meals will be delivered on their designated delivery dates.
Our local delivery area includes most of greater Los Angeles, Orange and Ventura counties. Daytime delivery and pick up from our west Los Angeles facility are also available. Overnight shipping options are available to all destinations in the continental US.