Health Management
Let food be thy medicine, and thy medicine be food – Hippocrates
NutriFit® provides plans that are designed to help you protect and preserve your health, featuring the wholesome foods that you need to stay well by eating well. By allowing us to provide highly customized meals designed for diabetes, celiac disease, cancer, coronary artery, renal/kidney disease and more, you'll be better able to enjoy lifelong health and well-being.
Watch This!
Tailor and Price this plan for me
Scientific research shows that eating well plays a pivotal role in getting well and staying well.
Our meal plans can help improve your blood panel results. NutriFit® meals enable you to increase your consumption of antioxidant-rich foods. Our low-to-no-salt approach aids in the management of hypertension and congestive heart failure. Our diabetic meal plans are deliciously healthy and extraordinarily tasty. Celiac disease, AIDS, IBS and other health conditions can all be addressed with our health management plans. NutriFit® makes eating well enjoyable!
No single medicine is as powerful as a healthful diet – in the words of Hippocrates, "Let food be thy medicine, and thy medicine be food".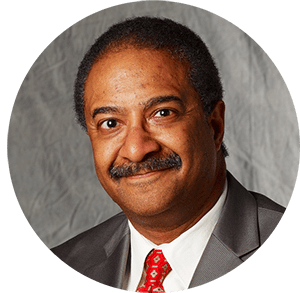 Since I've been receiving NutriFit meals, I when I go out to eat, and I still do go out to eat, I now pay attention to the portions of food on my plate. I pay attention to what I'm ordering. It's made me have a great awareness of my own body. NutriFit made big difference in my life. When I hear all the commercials about other products or whether I read articles about proper foods, I'm pleased because I know that I'm getting the proper food from NutriFit. I don't have to worry whether I am getting the proper nutrition, I know it's here.
– Dr. David Trader
Sample Menus – Health Management
Choose a menu plan and select any special dietary requirements below to view a sample menu.
Select subcategory...
Diabetic Diet
Cancer Protective
Renal Diet
Show sample menus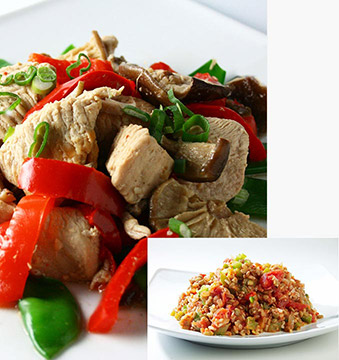 Get Well Meals and Food Gifts
What a thoughtful way to tell someone that you care! If you'd like to choose, you can order the gift from our Family Fare menu that has over 100 selections.NutriFit® Get Well Meals and food gifts are an easy choice for thoughtful, helpful, healthy presents. Whether for joyous occasions or for recovery and recuperation nothing says, "I care about you" more than a personally designed gift of deliciously healthy food.
Ordering your Get Well Meals is easy. Simply purchase a gift certificate and we'll do the rest. You can customize your gift by speaking to our representative – selections available at all price levels.
Available for a day, week, month or as long as needed, fresh, individual meals or Family Fare is delivered up to 3 times per week or shipped within the continental United States. Fabulous gift boxes containing extraordinary food products from our store (bars, mixes, desserts, spice blends and more) are always received with gratitude, enthusiasm and delight!
Please call our office to place an order at (800) 341-4190.
See if this plan is right for you
OR
Questions?
If you'd like to speak to us first, we'd love to hear from you
Make an inquiry
Prefer to talk directly to an expert? Give us a call on: