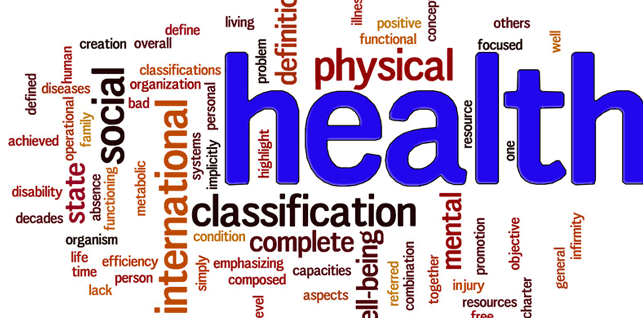 Offsite Cooking Demonstration & Nutrition Education
If your organization is faced with high health care costs, you, like many employers, may be turning to worksite health programs to help employees adopt healthier lifestyles. Workplace nutrition has expanded over the past decade to encompass the creation of an overall culture of health within the worksite. Designed to support healthy behaviors in the workplace, diet and health education seminars enable employees to improve and maintain their workplace nutrition, prevent or control chronic disease and reduce healthcare costs, lowering their risk of developing costly chronic diseases and improving productivity. Maintaining a healthier workforce can lower direct costs such as insurance premiums and worker's compensation claims, and positively impact many indirect costs such as absenteeism and worker productivity.
It's clear that America has a big problem-a big weight problem. More than 35 percent of adults across the country are considered obese, with a BMI greater than or equal to 30. They total more than 78 million people. Our diet and health education seminars and offsite kitchen demonstration programs will help you address these and other important, health-related issues.
To help you plan your schedule, here are some important health dates:
January: National Birth Defects Prevention Month and Healthy Weight Week
February: American Heart Month and National Eating Disorders Awareness Week
March: National Nutrition Month
April: World Health Day and National Public Health Week
May: National Employee Health and Fitness Day
June: National Men's Health Week
July: National Youth Sports Week
August: Healthy Aging Month and World Breastfeeding Week
September: Fruit and Vegetable Month and National Cholesterol Education Month
October: National Health Education Week
November: American Diabetes Month and Lung Cancer Awareness Month
December: World AIDS Day
Look over our programs, get your calendar and give us a call today at
800.341.4190 or 310.473.1989.
Testimonials
NutriFit's education programs are the best! They have been doing programs for us since 1994. Our County employees give Jackie the highest ratings possible and always beg to have her back. Every class is fun, fresh, and delicious! She's got County employees cooking and eating healthier. Susan Heller, Program Manager, County of Ventura
I would like to take this opportunity to express my appreciation to you for presenting the chair exercise and cooking demos at our Staying Strong with Healthy Bones event. The demonstrations were perfect for conveying the message of the role of calcium intake and exercise in bone health. Both demonstrations synthesized our message of bone health education in a very fun, engaging manner – just like you! Thank you also for working with me to provide the food and presentations at a price that met our budgeted grant-funding amount. The veggie wraps were a huge hit with the audience. You presence made our event a fun, educational and memorable experience for our participants. The participant evaluations indicated that it was a very successful event. Your participation greatly contributed to making the event the success it was. Once again, 'thank you!' You're the BEST! Cindy S. Moskovic, Director, Iris Cantor-UCLA Women's Health Education & Resource Center
As the Manager of a corporate fitness and wellness program serving 4,000+ employees, I count on Jackie Keller and NutriFit to provide our employees with education related to nutrition, healthy cooking, and weight loss. NutriFit has been a tremendous resource for us since 1990. According to employee feedback, Jackie consistently exceeds expectations as an educator and chef. I highly recommend her services for the fun and educational on-site cooking demonstrations, lunchtime educational seminars and health fair food sampling/education. Andrea McGrath, Area Operations Manager, Health Fitness Corporation
We value our partnership with NutriFit and they have our highest recommendation. Jackie is very knowledgeable on a wide range of topics and has been extremely helpful in structuring classes suited to our employees' needs. Their catering and cooking classes always get the highest compliments on taste and convenience. We can't say enough great things about Jackie and her staff. Camille R. Halliwell, Production Management Dept, Discovery Communications, LLC
Jackie Keller and her team at NutriFit provide amazing programs and services. We have worked with Jackie for over 10 years and have enjoyed her very informative education sessions, cooking demonstrations, and meal delivery service. Her food is delicious – healthy, innovative and easy to make! Jackie has a wealth of knowledge on a broad range of health topics and is a very enthusiastic, motivating presenter. We enjoy working with NutriFit to support our healthy eating programs and initiatives. Julie Chobdee, MPH Wellness Professional
On behalf of Boeing's Wellness Program, Ms. Keller of NutriFit has provided a number of health related lectures and cooking demonstrations at the Long Beach and Huntington Beach, California sites. Ms. Keller has developed a wide variety of nutrition programs to meet the needs of a diverse workforce. She has a unique talent for educating and entertaining her audience at the same time. Her presentations are always well attended and satisfaction surveys completed by the class participants have consistently given her program high marks. It has been a pleasure to work with someone who is so well organized and able to adapt to situations that often arise in a workplace setting. Colleen Kirkegaard, Health Services Administrator, Boeing
A GIANT thank you to Jackie Keller for her insightful talk and answering all our questions. Jackie Keller's Body After Baby plan for nutrition and exercise makes perfect sense. She talked to us about exercising everyday and getting your kids involved in exercise and your family's food plan. San Fernando Valley Mother's of Multiples Club
Thanks for the seminar! You inspired me to eat right all last week and I lost four pounds! Marty Elcan, cooking demonstration attendee
Request Forms & Pricing