NutriFit Virtual Guided Tasting Events
Unforgettable Culinary Experiences
NutriFit Virtual Guided Tasting Experiences are a unique and interactive opportunity for friends, families and colleagues to share in fabulous, gourmet meal, and an entertaining, informative and deliciously healthy culinary adventure.
Each five course tasting kit features a menu of epicurean delights created by our Executive Chef team, Jackie Keller and Oscar Gonzalez, a Michelin star chef.
In addition to the virtual culinary experience, we offer an option to purchase three, 3 oz. wine samples specifically selected for the menu by Chef Oscar, a Level II Sommelier, for an adult educational experience and to augment the meal. For participants under the age of 21 or those who do not enjoy wine, handcrafted mocktails may be selected.
Standard menus include Omnitarian® or Vegetarian choices, and specialized menus including vegan, gluten free and dairy free options are also available
Hors D'Oeuvres or Truffles & Wine (or specially curated teas) tastings are also available! Our handmade gourmet Truffle tastings include 6 unique truffles, 3 Panna Cotta sauces and 3 wine (or tea) samples.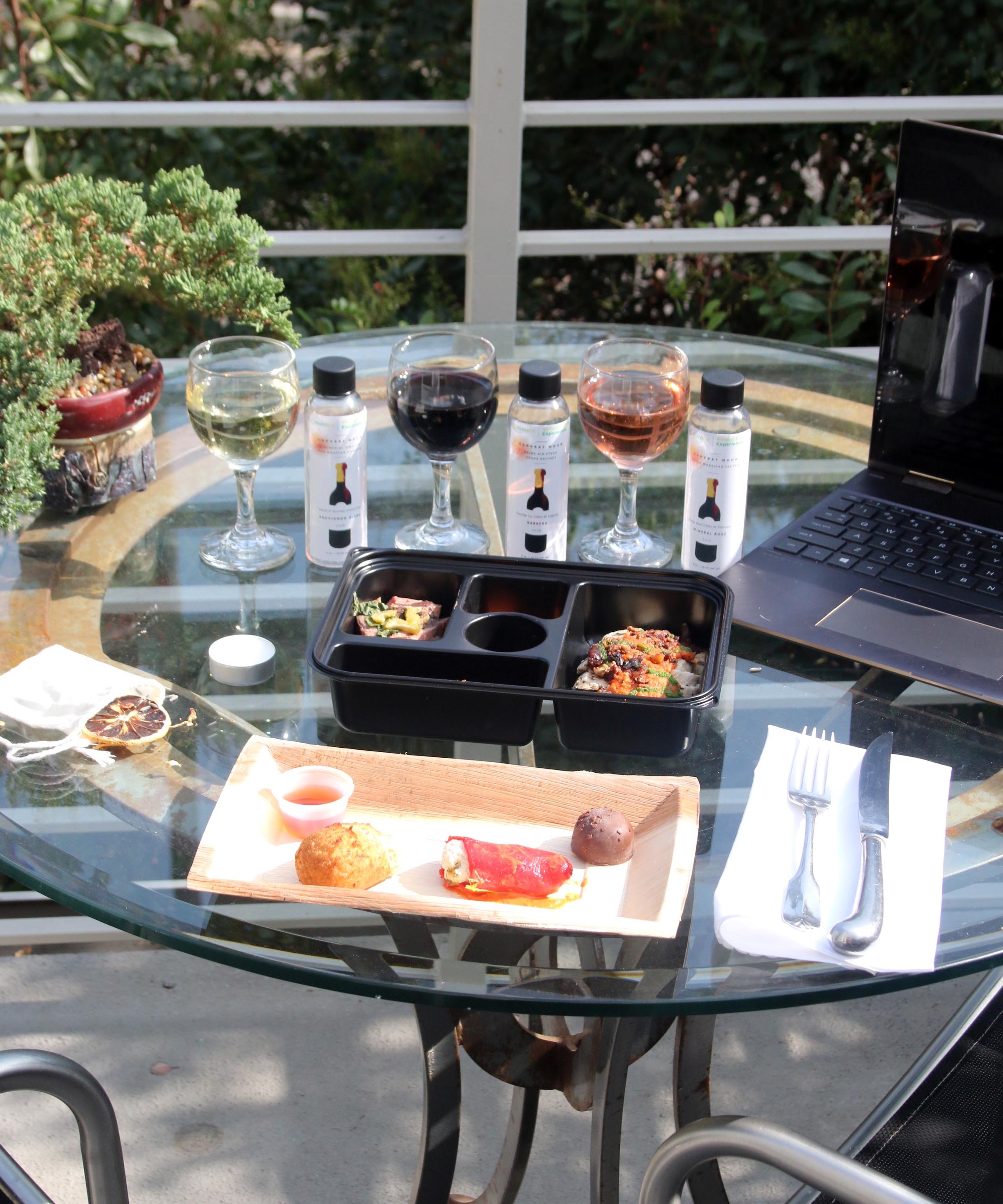 Our Corporate clients include Wells Fargo, Honda, Women Presidents' Organization, Beverly Hills Escrow, Junior League of Los Angeles, YESS, and Growth Acceleration Partners
The tasting was a great way to connect with our family who are out of town. Jackie and Oscar are so charming – so fun and the food was delicious!
– Chris S.