Our Commitment
Delivering a better way to live
NutriFit® specializes in crafting fresh, personalized meal plans that are delivered to your doorstep. We also offer full-service nutritional support, biometric testing, wellness coaching and health-related products.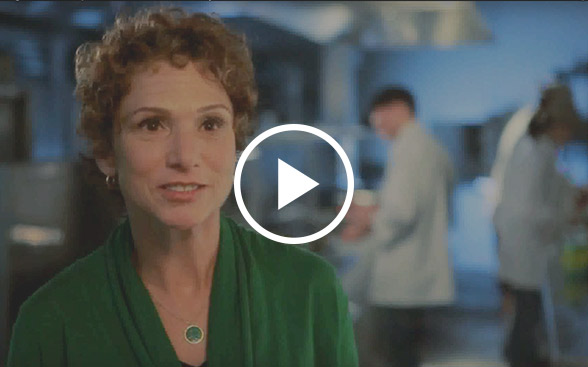 Committed to helping our clients succeed
Since 1987 we have been providing custom solutions that help our clients achieve optimal health and well-being. It's our mission to help our clients live longer and healthier lives.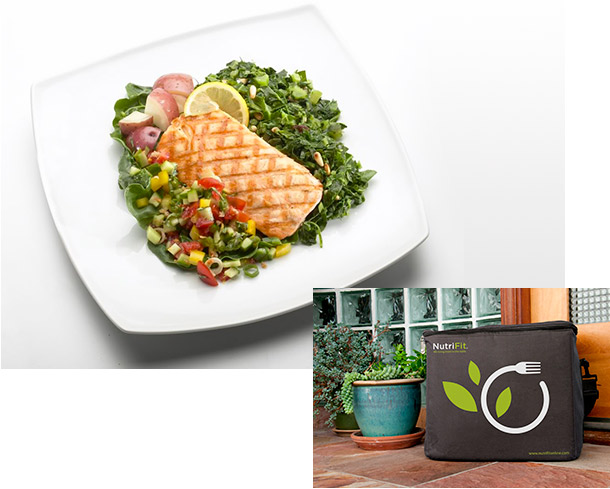 Over 30 Years in Business
NutriFit® has served Southern California and the nation since 1987, and is the most convenient and customizable meal delivery service available.
Enjoy appetite-pleasing portions of deliciously healthy, restaurant-quality cuisine, delivered to your home or office, or shipped to your location
Design the optimum schedule, tailored for your lifestyle and goals
Get a personalized meal plan to meet your individual taste
Relish the flavor of carefully balanced meals, featuring all natural, preservative-free    ingredients, including organic produce grown locally on our own farm
Gluten-free, dairy-free, vegan and vegetarian meal plans available
At NutriFit®, we strive to help reduce our carbon footprint in every possible way. We incorporate the tenants of reuse, renew and recycle into our daily practices and seek out the most environmentally-friendly products.
We employ sustainable practices and methods on our own organic company farm, under our own label, SimpliHealth™ Growers. Our farm has been recognized by the National Wildlife Federation as a Certified Wildlife Habitat.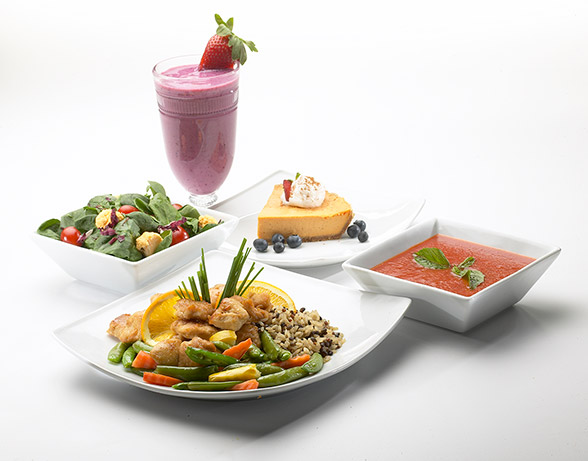 Jackie's Story
Jackie received her culinary training from Le Cordon Bleu in Paris, France, beginning her culinary career with Westin Hotels, and subsequently with Stouffer Corporation. She also holds multiple certifications as a Professional Wellness Coach (ACC, CPWC and BCC) with specialty designations in Health and Wellness. Jackie currently serves on the Board of Directors of the Foundation for the Women Presidents Organization, and has served on the Board of Directors of the International Coaching Federation – Los Angeles chapter. She was an active member of Michelle Obama's Chef's Move to Schools program as an Executive Chef, and continues her work in schools as a credentialed ROP teacher in Culinary Arts. Jackie is part of the Climate Reality Leadership Corps. and actively promotes sustainable practices in all aspects of work and play.
Jackie is the author of Body After Baby: The Simple 30-Day Plan to Lose Your Baby Weight Fast (Avery/Penguin Group; May 2007), and Cooking, Eating & Living Well, a cookbook and guide to nutrition-related lifestyle change. She is a nationally recognized health and nutrition educator, and Le Cordon Bleu-trained culinary expert.
Jackie holds a Bachelor of Science degree from the University of Southern California, also completed UCLA's gold standard Professional Fitness Instructor certification program, and in addition to other post graduate studies at UCLA. Her hobbies include hiking and playing classical piano.